For many Filipinos, working full-time as a licensed professional is the dream and the product of honest hard work. CPD courses matter in the Philippines because professionals in these industries are legally bound to a commitment of constantly learning to keep their skills and knowledge sharp and up to date. CPD courses for engineers are one such program that enables engineers to renew their PRC licenses for continuous practice, while equipping them with the newest knowledge and techniques in the industry. If you are an engineer looking to maintain their practice or renewing their PRC license for the first time, read on and learn more about CPD courses for engineers!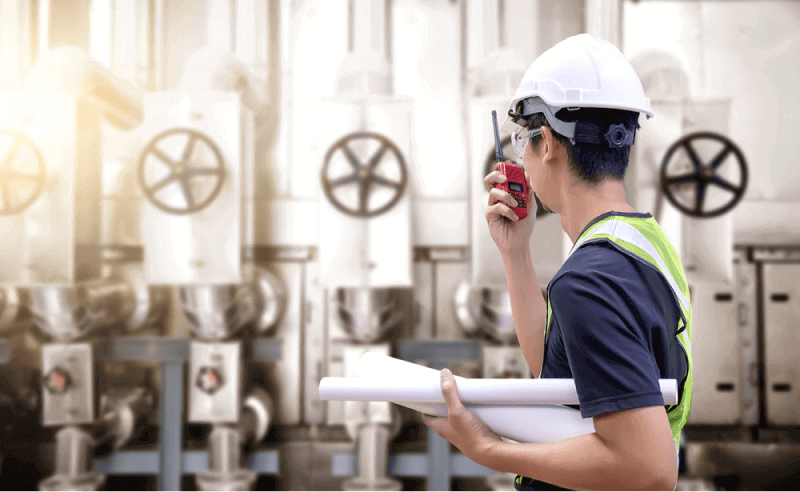 Why are Engineering CPD Courses Important?
You might be thinking "I already passed my exams and hold a degree, why do I need to take an engineering CPD too?". That's a good question! Detailed within
RA 10912
, (also known as the Continuing Professional Development Act of 2016), CPDs are a necessary undertaking for professionals to upgrade their competencies, and adhere to current international standards within their industry. CPD courses for engineers, like
CPD for teachers
or nurses, is a must for PRC license renewal and legal practice. Holding a license to operate is no easy feat, and any profession requiring a permit from the PRC such as nurses, teachers, accountants, and engineers are also held to a high standard. These highly specialized jobs belong to technical industries whose theorems and knowledge are constantly evolving. With the prestige that comes with the job also comes a responsibility to continuously hone oneself and one's expertise as a practicing professional in their field. This can come in the form of post grad studies such as masters and doctorate degrees, as well as the mandatory CPD courses. The benefits of postgrad studies lie in their potential to improve your career and earn you valuable work opportunities that were previously beyond your reach.
What Happens if I Don't Take my Engineering CPD?
RA 10912 asserts that CPD courses are required for legal and continuous practice of your profession. Your engineering CPD credits are required for the renewal of your PRC license, and continuing to practice without a valid license, or falsifying your CPD credits in order to update your PRC license, are all punishable by law and may be grounds for Fraud Relating to CPD, as stated in Article IV, Section 16 of RA 10912. Last 2019, the republic act has since been modified to make earning CPD credits easier. From 45 units, PRC professionals only need to earn 15 units every three years. A failure to amass the required amount of CPD credits will mean that you cannot renew your PRC license and may have to stop practicing your profession for some time until you get your credits and PRC license in order.
How Do I Take My Engineering CPD?
While CPD courses for engineers are available in standard classroom settings, professionals have always found it challenging to balance courses on top of their hectic day to day jobs. On top of this, the current COVID pandemic makes classroom settings more challenging and less safe. Online CPD courses are a great option for both safety and flexibility purposes. Not only can you stay at home, but even once the pandemic ends, you can also take your engineering CPD online whenever it fits your schedule and no matter where you are.
What are The Types of CPD Courses for Engineers?
While all engineers require CPD credits for their continuous practice, there are differences in the course material that are geared towards building and updating expertise in your dedicated field.
The following engineering CPD programs are available online for your convenient enrollment:
1. CPD for Civil Engineers
CPD for civil engineers is meant to equip licensed engineers that wish to pursue the practice with knowledge and skills about structural and material technologies. Besides personal technical knowledge about mathematical procedures and material computations, it also develops your soft skills for client and colleague communication. CPD for civil engineers also builds your knowledge about terminologies and theories around the profession, and for your infrastructure and system construction.
2. CPD for Electronics Engineering
With technology constantly evolving, electrical engineering CPD courses are especially necessary for updating your skillset and knowledge on the newest trends, materials, and techniques that improve electrical efficiency, safety, and utility of your builds. Know the latest in testing, supervising, and manufacturing electrical equipment for maximum safety and operation.
3. CPD for Mechanical Engineers
Mechanical engineers are largely in-charge of creating many of our day-to-day items, from simple daily essentials like cleaning and cooking equipment, to complex machinery like elevators, transfer stations, and lifts that are meant for use in large establishments like buildings, airports, and malls among many others. CPD for mechanical engineers will equip you with the latest knowledge for build quality, materials, and best practice.
Regardless of what field you work in as an engineer, our civil, mechanical, and electrical engineering CPD courses are built to prepare you with modern technologies and constantly update your knowledge on industry standard terminologies and breakthroughs. Continue practicing your profession as a credible and up-to-date professional by securing your PRC license with our CPD engineering courses!