The field of academia is dynamic and multifaceted, offering a wide array of jobs in education for those who are passionate about learning and teaching. There are a number of opportunities you can pursue within this field, each of them possessing unique rewards and challenges.
In this article, we explore the landscape of careers in academia ranging from traditional roles to emerging opportunities in educational technology and administration. Whether you're a prospective teacher or simply interested in the world of education, this article will provide you with valuable insights into prospects in the industry.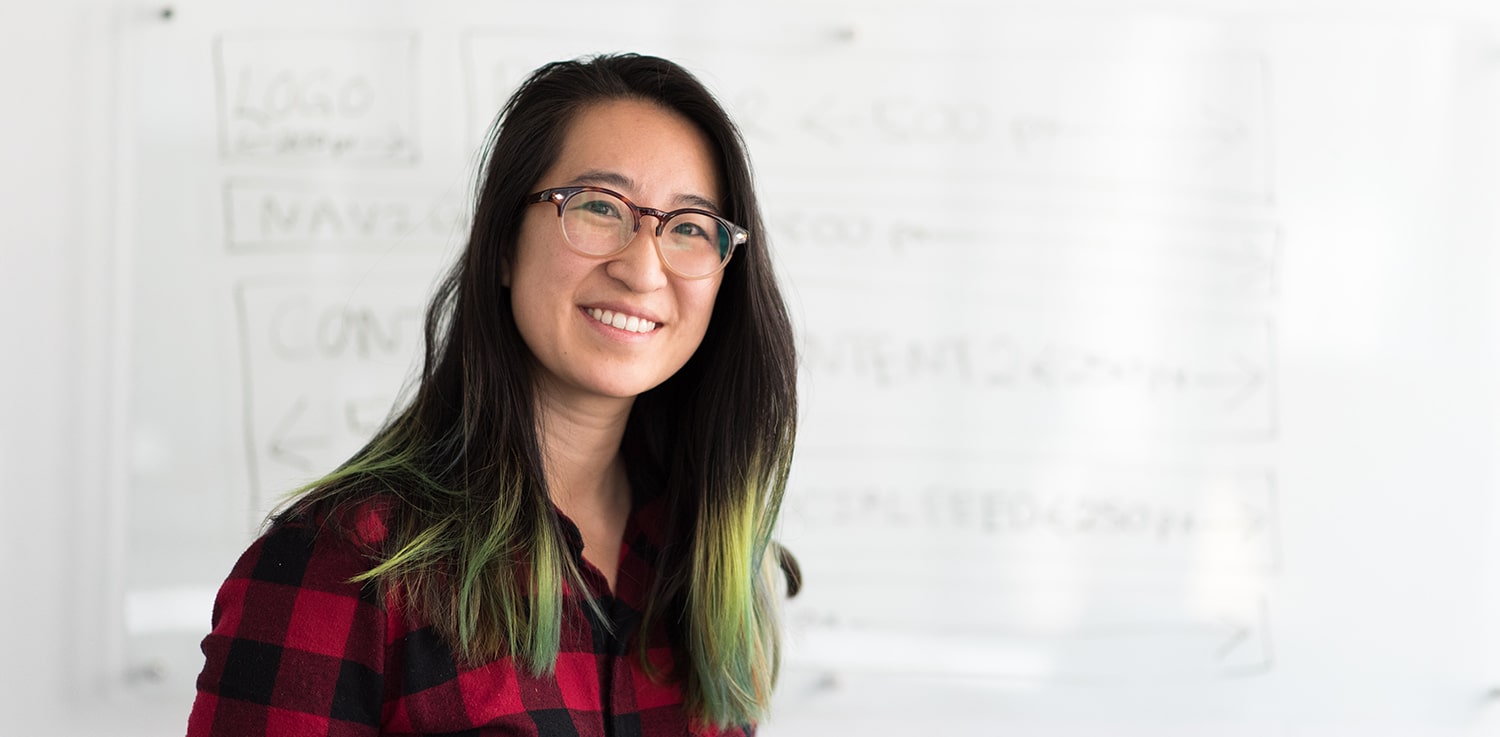 If you're wondering about what you can do with an education degree, you don't have to worry. There are lots of varying career opportunities in academia for you to discover. Like most fields, education has different layers that influence the progress of learners. And to help you understand, here's a list of fields in education you can go into:
1. Early Childhood Education
The field of early childhood education prepares teachers with skills to nurture young learners aged from infancy to 6 years old. They often find employment in preschools, daycare centers, or as private tutors specializing in early childhood development.
A specialization in elementary education equips teachers with the skills needed to tutor children in primary school. Educators in this field typically teach in public or private schools and can focus on specific subjects or general education.
Teachers in secondary education are trained to instruct high school students. Typically, they can choose a specific subject to teach or pursue careers as guidance counselors, school administrators, or curriculum developers.
Educators within special education programs work with students who have diverse learning requirements or disabilities. Usually, professionals in this field teach in special education centers or schools with inclusive educational programs for youth with special needs.
5. Educational Administration and Leadership
In this academic field, professionals are equipped with the skills necessary for leadership roles in educational institutions. They can either be principals, department heads, or university administrators.
Working in counseling and guidance programs trains professionals to support students' development. Job opportunities in this field are usually as school counselors, career advisors, or mental health advocates within educational settings.
7. Curriculum Development
A career in curriculum development entails creating effective learning materials and strategies for educational systems. In this field, professionals can work in publishing companies, government agencies, or as independent consultants.
The fields in education show that it's a broad industry with diverse areas of specialization to go into. With varying types of students and the list of operational needs within institutions, the field of education is always in-demand of capable educators and management systems that can contribute to the advancement of academia.
The Types of Jobs in Education
With the different fields in education, there are several job opportunities available to pursue. After all, academia consists of numerous departments that aid student development.
1. Teachers and Instructors
As you may already know, the most popular career in education is teaching. It's one of the most important roles in academia, responsible for shaping a student's mind. Whether they're teaching in primary, secondary, or in other levels and fields of education, teachers are in charge of imparting knowledge and wisdom to students.
And because of the weight of their responsibility, the importance of CPD for teachers cannot be overstated. Educating is a profession that needs commitment to lifelong learning to adapt to the changing needs of learners.
To give you an estimate of a teacher's salary, here's a list of annual incomes of different types of educators according to Salary Expert:
Early Childhood Education Teacher: ₱317,837
Primary School Teacher: ₱533,045
Secondary School Teacher: ₱502,568
College Professors: ₱939,975
Educational leaders and administrators oversee the operation of educational institutions. They ensure that schools can manage groups of learners and teachers while thinking of new ways to improve educational systems.
Generally, school administrators receive:
Principals: ₱1,078,546
University Deans: ₱1,868,061
University Department Heads: ₱1,110,268
3. Educational Technology (EdTech) Specialists
Professionals in EdTech develop and implement digital tools and solutions to enhance learning. They work on e-learning platforms, educational softwares, and multimedia content that transforms the way education is delivered.
EdTech Specialists get an average of ₱454,258 annually according to Salary Expert.
Counselors guide and support students facing academic, social, or personal challenges. They focus on a student's well-being including career advising and mental health counseling.
School Guidance Counselors can earn an estimate of ₱308,807 in a year as per Indeed PH.
5. Instructional Designers
Curriculum developers and instructional designers create educational materials, lesson plans, and assessment systems or parameters to improve teaching and learning. More than improving teaching skills, they adapt education to meet the evolving needs of students while integrating modern technology.
Instructional Designers receive an average of ₱655,072 every year.
6. Education Researchers and Policy Analysts
Researchers in the field of education investigate teaching methods, trends, and policy implications to inform improvements in the education system. Policy analysts work on shaping academic guidelines and regulations at local, state, and national levels.
An Education Research Analyst generally earns ₱911,543 annually as per Salary Expert.
7. Librarians and Media Specialists
Professionals working as librarians support education by managing educational resources and promoting information literacy. They play a role in enhancing the research skills of students while broadening their access to knowledge.
Librarians receive about ₱256,457 yearly as per Indeed PH's report.
8. Educational Consultants
Consultants in education offer specialized expertise to academic institutions, helping them improve teaching methods, curricula, and the overall effectiveness of implemented learning systems. They focus on different areas like assessment, diversity and inclusion, or accreditation.
According to the Economic Research Institute, Educational Consultants can earn up to ₱615,143 in a year.
With all the fields and job opportunities in academia, their collective goal is to improve the learning environment and experience of students. Their objective is to find efficient and effective ways for students to receive education regardless of their circumstances, backgrounds, and capabilities.
The Essential Skills and Qualities for Educators
Now that you know the various fields and careers available in education, there are a few essential qualities of a teacher that you must acquire. Here are some of the key skills you need to work in academia:
As a professional in charge of imparting knowledge to learners, you have to consider the best ways to teach your students while aligning the goals of your institutions and curriculum. Thinking of creative methods to relay complex topics for learners to understand is your main responsibility as an educator.
Understanding various topics is expected as a teacher. However, being able to communicate those topics properly is just as important. Being able to express your knowledge and wisdom in a way that students understand is one of the most important skills necessary in education.
All students have unique personalities, learning styles, and capabilities. By understanding and accepting this, you can effectively support your students who may be struggling with your lessons. Having the patience to guide them can foster resilience and growth for all your learners.
With these three qualities, you can be an effective educator. By continuously practicing them along with the other skills that make a teacher, you can ensure that your students learn in a nurturing classroom
Partnering with OEd Post Grad for Your Continuing Education
As you explore career opportunities in education, it's important to find the right partners to help you achieve your professional goals. Choosing to partner with OEd Post Grad for your continuing education can be the key to unlocking your career's success.
With a commitment to excellence and premier CPD online programs for teachers in the Philippines, we can ensure education that enhances your skills as professionals in the field of academia. OEd Post Grad can empower educators like you to thrive in your chosen field.
Whether you're looking to advance your teaching careers or pursue administrative roles, we can provide the support, resources, and expertise you need to make a lasting impact in education. And by having the flexibility of an online school, you can accomplish degrees or certificate courses in your own space with a schedule that works for you.
Contact us to learn more about our course offerings and enroll at OEd Post Grad today!