Studying postgraduate degrees holds a lot of potential for working professionals. With so many postgraduate courses to pursue, it is no wonder that professionals both old and young have embraced the idea of balancing online postgraduate programs with their full-time day jobs. Among the reasons why studying a postgraduate degree is a move that professionals are so willing to take are the boundless opportunities for career advancement. This can be in the form of promotions and better compensation, as well as industry authority, among your peers.
In this article, we go over the reasons why doing a postgraduate degree can be a strategic and beneficial move for your future. If you have been considering an online learning doctoral program but are unsure of the benefits that studying a postgraduate degree can get you, then this is the perfect read for you. Read on and find out why studying a postgraduate degree may just be the right call for you!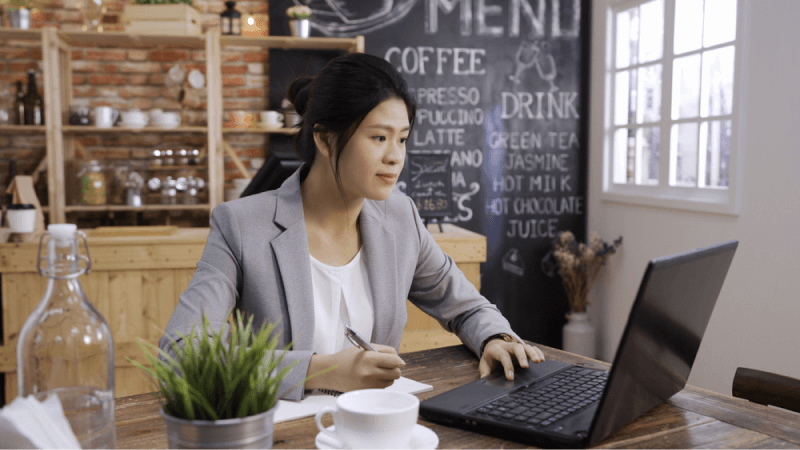 Making the decision to study postgraduate courses while you balance the rest of your responsibilities is no easy feat. However, balancing your work with something that could potentially improve the compensation packages available to you is a calculated risk that you might just want to take.
In a study undertaken by the US Bureau of Labor Statistics last 2020, data shows that doctorate degree graduates had an average weekly salary that was 20% higher than that of a bachelor degree holder. Similarly, master's degree holders had 18% higher salaries over the standard college graduate.
If you have been on the lookout for a way to raise your market value on the employment landscape, or simply want to get the skills it takes for a higher salary, then this is a good reason to study postgraduate programs even as you work!
It Can Distinguish You In Your Field
For professionals in highly competitive industries or large multinational firms, the battle to set yourself apart is an uphill one. Fortunately, you can add a secret weapon to your arsenal. The opportunity to distinguish yourself with furthered education is a great reason why studying a postgraduate degree should be at the top of your list for potential strategies to up the ante of your standing.
Highly competitive workplaces are known to put a premium on employees that invest in their self-improvement. By taking your education one step further and studying postgraduate programs, you acquire skills that are useful for your craft.
More than the skills that you get from your program however, you also get the chance to show your tenacity, time management skills, and determination to both your colleagues and your competition.
It Can Land You Better Work Opportunities
Is there a position you have been eyeing within your company that is just out of reach? Or perhaps you simply want a higher position more befitting your career goals? Master and doctorate degree holders are more likely to land senior-level positions due to the knowledge and skills that they gained from their furthered education.
While experience certainly plays a part for these promotions to happen, a combination of experience and postgraduate studies is a formidable combination that your competitors and contemporaries would be wise to be wary of. One reason why doing a postgraduate degree is a good idea is how it opens up the option for you to use that deadly combo to land the job of your dreams.
It Can Help You Carve Out a Specialization
More often than not, professionals that work fresh out of college do not have a specialization in mind when they first come into their careers. Early on into their careers, versatility is the name of the game. However, most people find that carving out a niche becomes more and more relevant the higher you climb up the ladder.
One reason why distance learning masters appeals to professionals later on in their careers is that they can continue to develop their existing skill repertoire while honing themselves on a specialization. Study a postgraduate degree to really develop the depth of your skills while also learning more about what you really want to do as you progress.
It Can Turn You into a Prized Mentor
When a hiring officers look at your resume, you'd best believe that they also look at your potential beyond your role as you rise through the ranks in the company. Part of this consideration is how you can serve in a more senior position while having what it takes to mentor employees that are just starting their careers.  
Whether finished or in progress, an online learning doctoral program under your belt could immediately distinguish you as someone who has what it takes. Besides giving you the necessary skills, many postgraduate study programs come with subjects that will teach you how to lead people with effectively.
The short answer is that it is up to you. While these five reasons why doing a postgraduate degree are all impressive and uniquely advantageous to any person's career, taking on the challenge of balancing an entirely new program alongside your job is no easy feat. However, there are means and ways to circumvent the challenges it may pose to your time management. From taking on a sabbatical leave to work on your studies to pursuing your postgraduate course online for an easier schedule, the list of options you have are endless. If the latter option is something that piques your interest,
reach out to us
and start on an exciting online education to kick off your career.