Juggling the rigors of a full-time job with home responsibilities is hard enough. But when you decide to take the leap for your post grad, you also sign up for the additional workload. Many professionals hoping to take their master's choose to forgo the opportunity for fear of not being able to balance it with the rest of their life. Compiling and submitting a thesis dissertation is not only time-consuming, but also labor-intensive and expensive. But what if you didn't have to write a thesis to earn your master's? Discover the benefits of taking a non-thesis MBA today and find out how to enroll in the program!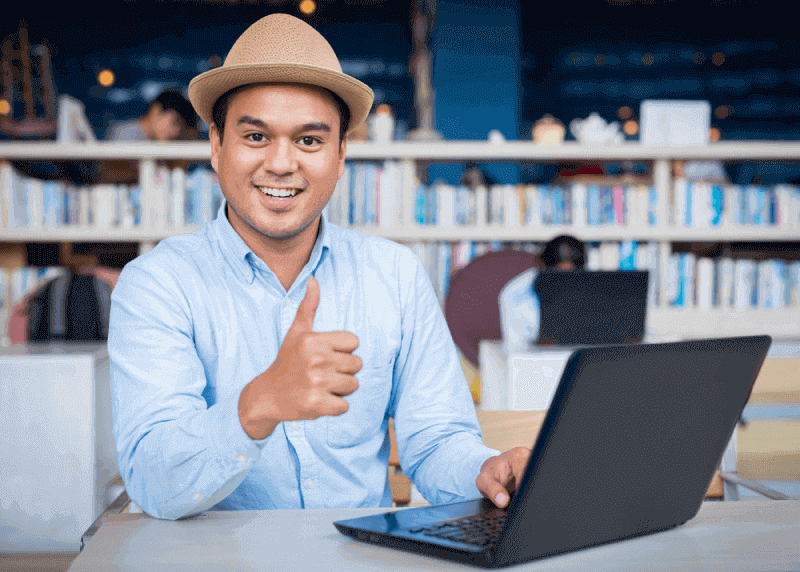 Hang on, will my MBA program be valid without a thesis?
Taking a non-thesis master's degree does not make you any less worthy of that master's diploma. Contrary to popular belief, submitting and publishing a dissertation is not the only way to earn your master's degree! This provides many working professionals a more sustainable option of pursuing their desired post-grad studies.
How does a non-thesis MBA in the Philippines differ from a traditional MBA?
A traditional thesis-based MBA has very different outputs, learning, outcomes, and program lengths from a non-thesis MBA. And while it is the lesser-known option of the two, a non-thesis MBA does have its unique advantages over its dissertation counterpart!
A thesis-centric master's program relies heavily on research work. Students can expect research to become their primary tool and can expect to do large amounts of reading and writing to gain the knowledge for their specialization. A non-thesis MBA may provide some relief due to its familiar approach to your bachelor's education; one that focuses primarily on coursework for developing your skills and expertise in the field. Expect to do a lot of written assignments and group works while taking comprehensive exams. Unlike a dissertation which gears you for a research-based contribution, a non-thesis program is meant to hone your skills for an added edge in your career's progress.
A typical thesis-based MBA can last between one to three years on average. For a non-thesis master's program, this period is usually shorter. While thesis-based MBAs take a more concentrated approach with slow, tedious work but less subjects, a non-thesis MBA packs more subjects into the program. While this may seem like more work to you, it also means that you get your degree sooner despite the higher amount of coursework.
The option of a non-thesis MBA is especially better if you are decided that your master's degree will be your last foray into formal education after your bachelor's degree. The research work in a thesis-based program hone necessary skills for writing dissertations, which are a main requirement for accomplishing your doctorate. If your career is one whose highest academic program stops at master's, or if you have no plans to pursue a PhD in the future, then a non-thesis program is a great option for you!
If you work in an industry that does not heavily rely on research, and you don't need a PhD to make the most out of your career, then sticking to non-thesis program is definitely the better, more advantageous choice. Due to the nature of the course output, non-thesis students will have more time to observe hands on learning from real-world demonstrations of the skills necessary to their field.
If you are involved in a business career and are decided on taking a master's degree that you can balance with the other aspects of your life, consider one of the Philippines' most versatile non-thesis master's programs. OEd's Online Master's in Business Administration balances research, theories, and practical, hands-on techniques that you can apply to your work performance. Find out how much master's degrees cost and discover why OEd is the reasonable and sustainable choice for non-thesis post graduate learning!