Formal learning does not stop at after completing a bachelor's degree. But the idea of enrolling in postgrad studies on top of our day-to-day jobs and household responsibilities can sometimes feel like taking on more than what we can chew. Thankfully, new technological advancements have made online education possible for students taking their primary, secondary, and even tertiary education. Today, online masteral courses have made it possible for working professionals to pursue their post-graduate studies with more independence and flexibility to work around their schedules and workload.
For some of us, choosing a master's degree to pursue feels like our last year of high school all over again. The indecisiveness, the dread of making a bad decision, the stress, bring to mind the familiar process of applying for courses. Unlike our high school years though, we come into our master's application with a better understanding of ourselves and what we want to do for our careers. To help you make this difficult decision, we put together the ultimate guide to the available online master's degrees available under the Philippines' pioneer institution for online education, OEd. Explore our list of online master's programs, its benefits, and possible job opportunities so you can make the best decision for your career path!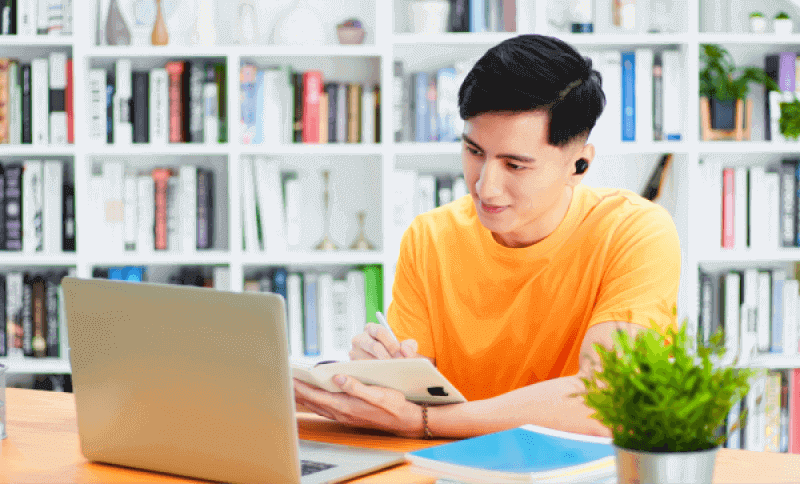 An online non-thesis program for MA Business Administration offers students a chance to learn key principles and best practices for operating successful businesses. The course builds these essential skills within their students through subjects like Leadership and Organization, Marketing Management, and Philippine Business Policy among many others, forgoing traditional research-heavy outputs for a blended approach that highlights coursework and practical applications.
Benefits: Shorter completion time frame than traditional thesis centric programs, more manageable coursework versus research-centric approach.
Take This If: You prefer coursework than dissertations and you wish to teach a related subject to undergraduates, or if your career path does not require a PhD to pursue professional practice (such as in the case of lawyers).
Similar to the MBA in Business Administration, this course teaches students valuable principles and ideas for smooth business operation in the Philippines, as well as advanced technical knowledge that can help them better understand the market. This program takes the dissertation approach to Business and Administration, focusing on Philippine Marketing and Entrepreneurship. With its focus on research and academic writing, graduates of this program are encouraged to use their newfound knowledge and skills to contribute to the development of Philippine society.
Benefits: Less subjects versus non-thesis version of the program, can prepare students by honing dissertation skills if they hope to pursue their PhDs and equip students with skills that can lead national development.
Take This If: You want to learn how to use research for valuable market and societal insights and hope to gain an edge when taking your PhD.
Equivalent to Level 7 of the Philippine Qualifications Framework, this online master's degree is designed for aspiring educators that hope to teach the essentials of computer literacy and digital applications to the nation's next generation of bright minds. While this course has a variety of applications, its primary focus is to equip the students in its program with the skills and knowledge for maximizing technology from an educational standpoint. What better way to learn more about your chosen career path than to experience it yourself through remote learning!
Benefits: Flexible applications, perfect learning conditions that allow you to experience what you are studying, equip you with useful skills for a dynamic digital landscape.
Take This If: You are an educator or tutor teaching computer sciences or wish to digitize your way of teaching whether in remote or live classes. Human Resource officers and managers can also opt to take this course to learn how to hold digital trainings effectively and seamlessly.
Graduates of a Master of Science in Computer Science can expect boundless opportunities in a country steeped in digital corporations. Information and technology remain some of the most in-demand professions in the nation, and students from this program can expect to learn more about critical thinking, programming, and analysis for solving problems encountered across digital properties. These graduates are expected to publish a dissertation for their final output, delving into investigative research work on the constant advancement of their field.
Benefits: Boundless employment opportunities, high demand for skills taught in the course locally and internationally.
Take This If: You are hoping to take further studies into Computer Science through a PhD or if you are looking to get an edge over other professionals in a competitive industry.
Students taking Master of Information Technology will be equipped with in-depth knowledge for both prevalent and cutting-edge concepts and technologies in their field. Instructors will hone your skills in system administration, management, and integration to better provide IT expertise in their respective careers and professions.
As one of the country's top sectors, IT postgraduates are expected to develop into globally competitive professionals with excellent work ethic and capability.
Benefits: Gain a necessary edge in a highly dynamic and competitive field, hone skills and technological proficiencies for the latest trends and programs.
Take This If: You are looking to add additional knowledge and skills to improve industry credibility and offer unique and effective IT advice and digital solutions to corporate entities employing your services.
There you have it! We hope that this guide to online master's programs that you can explore will be of help to your decision. Pick the best track for you and build your skills and knowledge for a competitive advantage in the professional arena.