When it comes to computer and technology careers, constantly improving oneself and learning more about the industry and its latest breakthroughs is key to remaining competitive in the workplace arena. Technology postgraduate courses like a Master of Arts in Computer Education, Information Technology, or Computer Science, can serve to raise your credibility and knowledge and distinguish you from your peers. If you are a professional working in a computer and technology career that is looking to pursue further education or advance their work life, then you're in luck! We have compiled a list of computer technology programs, including computer and technology postgraduate courses and short courses that you can choose from. Advance your career today and tap into your potential!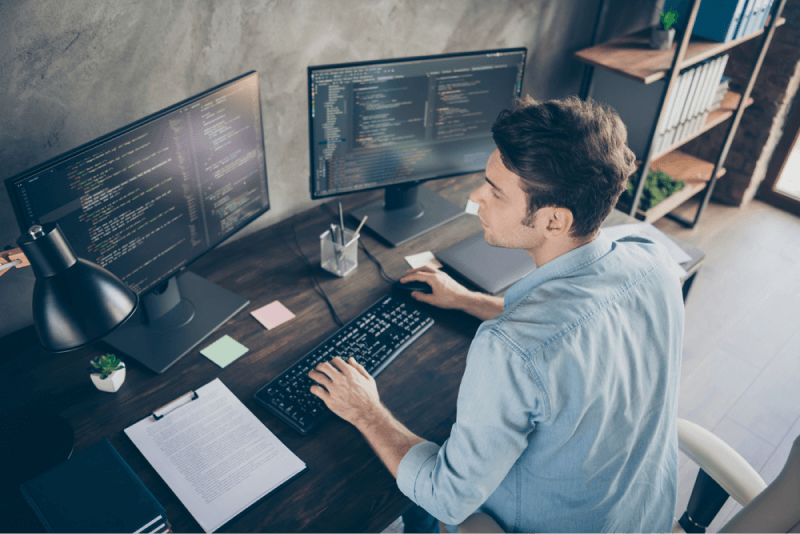 Why Should I Take Computer and Technology Postgraduate Courses?
You may be thinking: "I already put in the work for my hard-earned degree, why do I need to keep studying?" That is a good question! While it is true that you have amassed the knowledge necessary to get into your field, you have the choice to never stop learning. Go from standard to exemplary by continuously striving to learn the latest in computer science and data technologies, techniques, and software use. By continuously nurturing your knowledge and skill set, you have the capacity to become a distinguished member of your industry and explore career opportunities that were previously unavailable to you. All while raising your credibility among clients and colleagues alike.
How Do I Choose the Best Computer and Technology Course for Me?
Deciding which computer technology programs are best for you to pursue all boils down to two things:
How Much Am I Willing To Invest in This?
Time, money, and effort are all things that you need to consider when making this kind of investment. The amount of financial resources you can afford to pay, as well as the time you are willing to take outside of an already busy schedule all add up. And to top it all off, the effort you need to commit to accomplish your coursework on top of your existing workload is no easy feat.
What Are My Goals For Pursuing This?
Ask yourself why you are willing to put in the resources, time, and effort for this. Is it your goal to achieve computer and technology career advancement? Maybe you see yourself contributing to the industry on a grander scale. Or maybe it's as simple as wanting to be a better member of your team. The reason behind your pursuit of education can narrow down the options you wish to take. Some of these goals can be achieved with something as simple as a short course on computer and information technology, while others may require the deeper understanding that only a computer and technology postgraduate course can give.
What Computer Technology Programs are Available For Me To Take?
Below is a list of computer and technology programs that we recommend for you to explore:
1. Master of Arts in Computer Education
An MA in Computer Education gives you an impressive command over teaching, instructing, and training students or staff on both theoretical and practical applications of computer technology expertise. This masteral degree is designed to aid professionals in both computer science and education to grow comfortable and confident in providing digital instruction.
Who Should Take It: Computer technology professionals that wish to take on a role that is more geared towards mentorship and instruction, or simply wish to take a more active role as a manager or supervisor. They may also opt to take computer education if they wish to become more well-versed in online instruction and teaching or do their part in improving nationwide computer literacy.
2. Master of Arts in Information Technology
An MA in Information Technology gives you a better understanding of how data works, as well as the continuously evolving technology surrounding the nature and functions of data in our ever-advancing digital world. Professionals taking this postgrad course can expect to hone their skills in data management, cybersecurity, and web development in order to become skillful and respected members of their team and industry.
Who Should Take It: Professionals in computer and technology careers that deal with data collection, information, and security, as well as developers and coders seeking to gain better command and streamline their skillset and processes.
Pro-Tip: Students in this course can opt to take it one step further by using it as a springboard for a Doctorate in Information Technology. This research-intensive course is perfect for professionals looking to make lasting contributions to the field and pursue both societal IT and technopreneurship endeavors securely and confidently.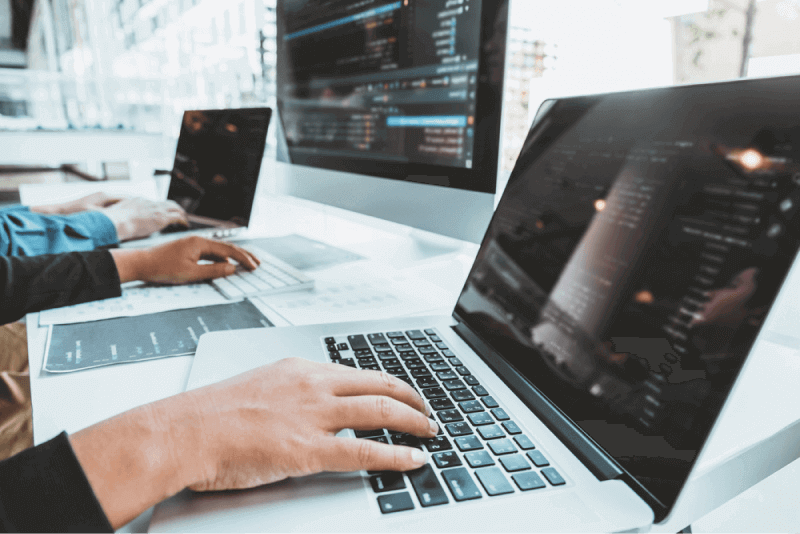 3. Master of Science in Computer Science
A Master of Science in Computer Science prepares computer and technology professionals for their efforts in contributing to the high demand of computer scientist regionally and internationally because of our competitive digital landscape in both commercial and societal arenas. The curriculum balances advanced theory and practical computing knowledge with honing existing skillsets of their graduates to pursue digital-scientific endeavors and create lasting data solutions.
Who Should Take It: Analytical and expert minds working computer and technology careers that want to expand their contributions beyond just a corporate realm, or professionals that wish to pursue higher positions by being well-rounded in their computer science knowledge.
4. Short Courses on Information Technology
Our short courses on information and technology allow professionals that aren't quite ready to commit their resources to MA and PhD programs that simply want to expand their skillset and knowledge for a competitive edge in their careers. While these short courses won't give you a degree, they will give practical learnings and tips to set you apart as an employee and team member.
Who Should Take It: Professionals in computer and technology careers that are still unsure if they can commit to the above degrees full-time, and those who simply want to set themselves apart and raise their credibility or professional resume quality.
We hope that this in-depth guide to computer and technology courses will help you decide if pursuing further studies is for you! Regardless of where you are in your career, learning is a life-long journey and we wish you luck in yours. If you find yourself wanting to take your career to the next level or thirst to contribute to the industry, choose the pioneer in online education as your learning provider of choice!