In an increasingly interdisciplinary world, short courses have become a valuable source of knowledge to enhance or retain skills for professionals and students. Short courses allow individuals to learn high-value skills in a short amount of time. But what is a short course certificate and how does it compare to post-grad studies?
Learn everything you need to know about short courses, from cost to the various benefits of completing a short course certificate fromOEd's Online PostGrad, in this article.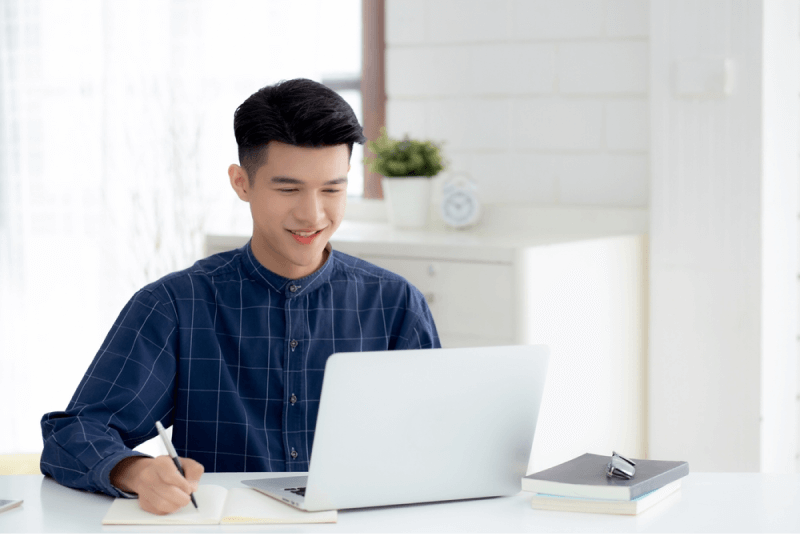 Short courses are specialized classes that aim to teach specific knowledge and competencies in a short amount of time.
Unlike college or post-graduate studies which cover fields and industries more holistically, short courses specifically discuss specific skill sets. This means that you don't get a diploma for a degree as you're only studying a specific branch, area, or skill. Depending on the course you're taking, you might be able to get a certification of expertise.
Some of the most popular classes today are short business courses online, but that doesn't mean these specialized studies are limited to professionals. In fact, there are a variety of courses that teach basic skills in cooking and even financial literacy! While short courses are extremely valuable for professionals, there are many classes that are good for non-professionals.
How Short is a Short Course?
The length of short courses can vary, ranging from just a few hours to several months. It really depends on the class and the industry you're learning from. Of course, the classes for a short course rarely last for a year–if it does, then it won't be a short course anymore.
One of the many benefits of studying short courses is that you get to learn the skills you want and need in a short period of time. You don't have to wait for four years or more before you study a topic of interest. If you're interested in learning about a topic that you don't usually discuss in your industry or if you simply want to learn something outside of your industry, then short courses are your best bet.
When Should You Take Short Courses?
Short courses are available all year round, so make sure to take advantage of this convenience!
If you're trying to decide when you should enroll in a short course, consider your schedule. Despite its convenience, short courses are still classes and will take some of your time. That's why it's important to enroll in a course that matches your schedule.
For students, the best time to enroll in short courses is probably during academic breaks. Working individuals, on the other hand, may take a short course any time so long as their schedule permits it. If you're having trouble deciding on when and what course to take, you can check out AMA short courses which offer a variety of classes that can easily fit into your schedule.
What are the Benefits of Studying Short Courses?
There are many benefits of enrolling in a short course, especially if you're in a highly competitive industry. With how prevalent these courses are, you can find one that complements and elevates your skill set. Of course, even if you're not, taking a short course can still be beneficial to your professional and personal development.
If you still need more reasons to enroll in that short course you've been eyeing, here are some of the benefits of studying a short course:
It saves you time and money
One of the main benefits of taking a short course is that you get to learn new skills quickly. This very nature is what allows short courses to be less extensive and significantly cheaper than degree courses. Enrolling in a short course allows you to learn specialized skills without having to take a four-year course.
It expands your professional network
A huge benefit of studying a short course is that you get to meet people from your industry. From your classmates to your instructors, enrolling in courses related to your industry allows you to make connections outside of your institution. It's also a great way to learn from the experts.
It lets you have an edge in the job market
While you won't be able to receive a diploma, many short courses offer certifications. These are incredibly valuable in the job market, especially for competitive industries. Online short courses feature lessons from many industries, ranging from digital marketing to finance.
Additionally, some short courses offer interdisciplinary skills which combine skills and knowledge from two or more fields. Certifications from classes like these are incredibly valuable and give your CV a boost. If you're looking for a way to make your CV and resume stand out, enrolling in high-value short courses can help you out.
It allows you to pursue a field of study outside of your industry or disciple
Short courses aren't restricted to a specific industry, profession, or skill level. If you aren't looking for a class related to your field, you can certainly find one that's related to your hobbies or interests. Many online short courses offer classes on foreign languages, photography, and other creative fields.
A huge benefit of studying online short courses is that they remove the rigidness of traditional degree courses. When you take a short course, you can choose to learn anything under the sun! From art to technical skills, explore your interests and enroll in a short course that you'll enjoy.
Why Do Students Pursue Short Courses?
Students enroll in short courses for various reasons. These reasons can range from wanting to further study or exploring other fields of interest. While there may be a variety of reasons why students take a short course, they still unlock the benefits of studying one.
The Best Short Courses to Take in the Philippines
A quick search online shows hundreds of short courses for all skill levels and industries. If you've enrolled in a short course before, it can be easier to just pick one and enroll. However, first-timers might be overwhelmed by the selections.
Here are some of the best and most popular short courses you can take in the country:
Computer and Information Technology Courses
Considering how essential computers are these days, taking an IT short course in the Philippines is a good move. Computer and IT skills are highly desirable assets in the job market. Even if you don't particularly use it, having in-depth knowledge of computers can help you on a professional and personal level.
Studying a short business course can seem daunting at first, but it yields excellent results in the long run. When you enroll in a business course, you get a clearer understanding of the business concepts and a stronger foundation in sales and management. If you're trying to boost your management skills, taking a business course can be a good choice.
Finance and Accounting Courses
Finance and accounting are staple departments in any industry, so having certifications related to this field can certainly help set apart your CV and resume. A good short course on finance lets you understand the concepts more clearly and shows you how these are applied in processes. Whether you're looking to enhance your CV or gain a basic understanding of finance and accounting concepts, Online PostGrad's courses provide you with the necessary skills you need.
Education spans multiple disciples, which include comprehension, writing and language skills. A certificate in education amplifies your skills and knowledge. If you're a teacher, a student, or simply an individual looking to enhance your skills, an education short course is one of the most versatile classes you can take.
Experience the Benefits of Taking a Short Course with Online PostGrad's Classes
Whoever said learning had to stop when you got your degree?
With our versatile and quality short courses, you can continue your education and development at your own pace and at your own convenience. From business to education, our classes help you take a refresher or learn new information for a deeper understanding of a field. Check out our incredible selection of courses and experience the benefits of studying a short course with Online PostGrad.