Education is a lifelong journey and it's never been more true than today when the job market is more competitive than ever. Whether you're a fresh graduate or someone who has been working for quite some time, having a thirst for knowledge and improving themselves will take you even further in your career. This is why some people take the extra step and invest in a master's degree.
The issue many professionals face, however, is that graduate degrees are not cheap and finding the time to accomplish it is not always easy. It's a huge investment but one that reaps a lot of benefits. Here's why you should consider enrolling in a graduate program.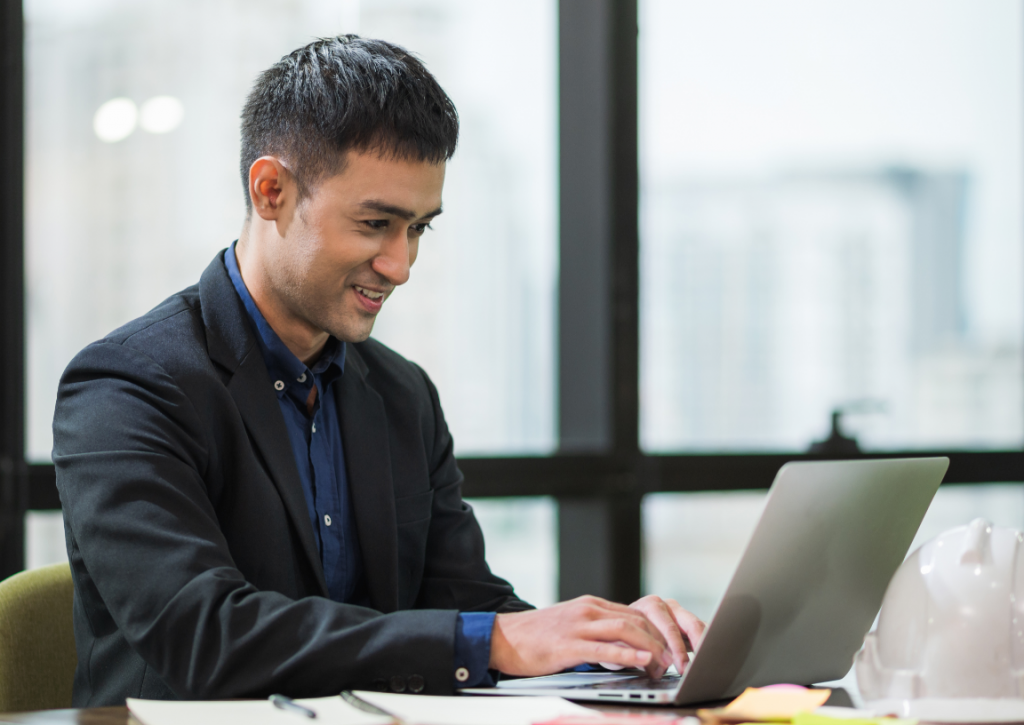 1. Provides in-depth knowledge about your field
Enrolling in a master's degree will help you enhance your knowledge and gain important skills in your chosen field. These will help you advance your career in your profession and increase your credibility in the eyes of hiring managers.
Information technology graduates who choose, for instance, to take up a master's degree in Information Technology can narrow down their careers and become experts in certain aspects of their fields such as web developers, cloud architects, software engineers, etc.
2. It expands your career options
If you're looking to go up the career ladder and apply for more senior positions, you'll likely need a master's degree. Certain professions, such as teaching at a university or being a psychologist, in fact, require master's degrees. Having a master's degree in your arsenal can help you edge out your competition and opens more doors when it comes to employment opportunities.
3. It increases your salary
As previously mentioned, certain senior positions require master's degrees. As such, they also pay more than others. How much more? Up to 73% more!
4. It gives you a competitive edge
Enrolling in a master's degree not only gives you important skills about your field, it also teaches you valuable ones you can apply anywhere in life. You will hone your writing skills, presentation abilities, organization and prioritization capabilities, and your ability to research. This also proves your motivation to continually improve yourself and your passion in your field, which will surely impress potential employers.
5. Gives you subject interest expertise
One of the benefits of a master's degree is that it hones and narrow down your knowledge in a certain field. While a bachelor's degree exposes you to the general field of knowledge in a certain subject matter you are interested in, a master's degree allows you to delve deeper into a specific aspect of this subject.
6. Makes you a lifelong learner
The world offers an infinite pool of knowledge, and bachelor's degrees only scratches the surface of what can be learned, especially about a certain topic. On top of this, the world is ever evolving, with new discoveries and theories being made constantly. If you stop learning, you miss out on so much the world has to offer you, and in turn, what you can offer others, such as your company or workplace. In order to provide your organization with the best quality of work possible, it's important to invest in your education by refreshing and learning more about your chosen field whenever you are able to.
7. Enhances your network
One of the key benefits of a master's degree in the Philippines is that it connects you with other like-minded individuals in your field. You get to meet people who are passionate about the topics that interest you, giving you the opportunity to exchange ideas, foster intellectual debates, and build meaningful connections with people who can stimulate you mentally and can help you further your career.
Take the time to talk to your classmates and professors. The bonds you make in the e-classroom may be ones you'll treasure for life.
8. Provides you with personal development
More than just furthering your intellectual development, people find why a master's degree is so important is that it gives them personal development as well.
Investing in a master's degree gives graduates a renewed sense of confidence they need to dominate their chosen field. It helps them enhance their soft skills such as their leadership capabilities, presentation skills, time management skills, decision making skills, and logic and reasoning, all of which will help their employability and will surely impress any recruiter and future supervisor.
9. Improves your reputation and credibility
A master's degree will also help improve your reputation and credibility, especially in the workforce.
For instance, if you are passionate about teaching and would like to teach the next generation of Filipinos, then entering the academe should be in your life plan. However, you'll want your high school-level students to know that you have all the necessary knowledge and experience necessary to afford you that position. For this reason, you'll want to get a master's degree in education to show you've invested the time and effort to be the best you can possibly be at teaching.
Clearly, a master's degree provides a huge return on your investment. With the job market getting more and more competitive, you have to do everything you can to keep yourself as important as possible to both your current employer and to any prospective ones.
Stop hesitating and make the leap. Invest in yourself by enrolling in AMA Post Grad's master's degree today! Our flexible learning program allows you to earn a master's degree while still keeping your current occupation. Contact us to learn more about our master's degree programs and application process today.