Continuing Professional Development, or CPD, is an essential process in many professionals' life. Unlike a master's degree or doctorate degree, CPD is an ongoing process you invest in throughout your professional career. This is done in order to keep your knowledge and skills regarding your profession as updated and current as possible. On top of this, CPD allows professionals to get ahead and stay ahead of your colleagues, furthering your careers and getting better job prospects, improving your income, and making you more credible in your chosen field.
A well-executed and well-taught online CPD program will not only yield multiple benefits to you, the student.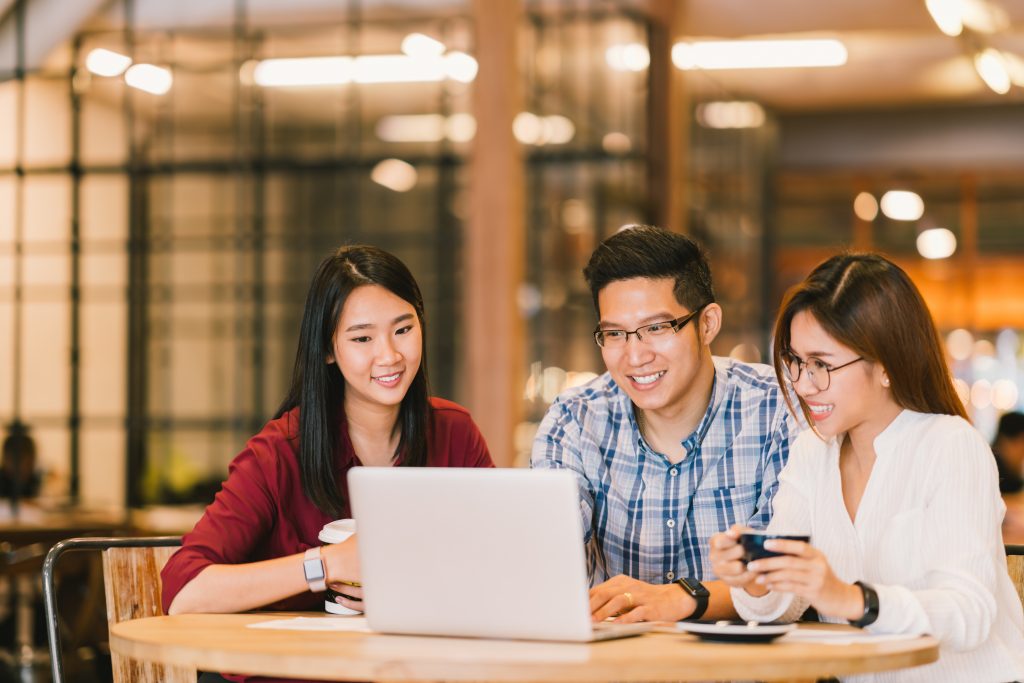 Keeps you up-to-date
Many fields, such as nursing, accounting, and civil engineering, are constantly making breakthroughs in the field. Because of this, techniques, methods, and even regulations are constantly changing and being updated. CPD ensures that you keep up-to-date with the current standards and the latest information in your field, so that you can provide your clients, customers, and your community with the best, and in some cases, safest, service possible.
Helps you stay relevant
CPD ensures that you stay on top of your industry's latest trends. With professions constantly changing directions and research being discovered every day, remaining stagnant can be quite dangerous, especially in certain professions such as nursing and civil engineering. Makes you a better employee
CPD helps you become a better employee by honing your skills and updating your methods, making you a more effective member of your team. This, in turn, helps you advance your career and can lead to a significant increase in your pay.
Develops your field
CPD can also help make big strides in your field by keeping you passionate and interested in what you are doing. It motivates you to do better at your job, which can lead to significant research that will help improve your community and field.
Helps you appreciate your profession
Lastly, CPD helps you gain a deeper perspective and understanding of what it means to be a professional in your field. It allows you to understand the responsibility you hold and the impact your work does. This, in turn, helps boost your confidence in your job, enabling you to provide your clients, customers, and company with better work.
Improves your job performance
With every job, no matter how challenging it may seem at first, becomes routine after a certain amount of time. When this happens, there comes a danger of building a sense of complacency in one's self and one's current skillset. Then there is a tendency to slack off or to produce sub-par work.
One of the great advantages of online CPD is that it helps you improve your job performance by:
Giving you new skills taught by the leading experts in your field
Providing you with a newfound interest in this field
Giving you a desire to apply these new skills
Boosts Your Earning Potential
Almost everybody would appreciate a higher salary, but the reality is not every company can provide you with a raise solely for the work you provide.
One of the benefits of continuing professional development is you will see a positive increase in your pay grade. This is because online CPD courses give you new skills, adds more credibility to your CV, and helps you meet industry experts that can all open better doors for you when it comes to employment.
Maintains Your Drive
No matter how passionate you may be about your career, at some point in your life, you're bound to feel some burn out. The importance of CPD is it helps you stay interested and interesting. They say experience is the greatest teacher, but as humans, we're also prone to routine. With CPD, it forces us out of our comfort zone and teaches us something entirely new.
With OEd's range of CPD classes, you're free to learn something that's in your current field or learn something entirely new to you, further expanding your skillset and adding to your list of credentials.
May Improve Someone's Quality of Life
Depending on your profession, continuing professional development may spell the difference between life or death. Take for instance careers in the medical field, such as nursing or medical technicians. Their dedication to taking CPD classes is important as it means acquiring new skills and techniques they will use in the hospital that will potentially save somebody's life.
Engineers face a similar need for taking CPD courses, as building codes and the public infrastructures they create can largely impact the quality of life, the environment, and the safety of the people they serve. Learning something new about their profession can help them gain new ways to create more environmentally safe and sustainable infrastructures that the community and future generations will benefit from for years to come.
Increases Confidence
Online CPD courses help increase your public confidence. By investing in your skills, you're more confident to go out into the field knowing that you're equipped with the necessary training and experience you need to give your opinion and to do your tasks without hesitations. This improves not only the quality of work you give but also raises the bar in your profession as well.
Continuing professional development is important because it benefits not just the student but the people around the professional as well. It is a life-long process of learning and is an obligation many professionals commit to as a sign of their dedication to their profession. AMA Post Grad understands how important it is for professionals to undertake CPD courses but that finding a schedule to do so is not always easy which is why we offer flexible online CPD courses for you. Our courses are conducted all online and at your own pace, meaning you can access them anytime, anywhere as long as you have stable internet connection. Rest assured that all of our courses meet the standards set by CHED and will count towards the required CPD units to renew your PRC license.
Enroll at AMA Post Grad today!