Deciding and applying for a job is not an easy task. In addition to knowing what the in-demand jobs are in the Philippines, you need to consider a lot of things, especially since you might be doing it for several months or even years.
First, you need to make sure that your passion aligns with the career you're thinking of. It should also offer enough benefits that will allow you to live a financially stable life.
Aside from these considerations, you need to make sure that the job you choose will be relevant 10 to 20 years from now. Since some tasks and positions are slowly being automated or filled in with AI, it's important to stay on top of careers that will stay relevant in the future.
To achieve this, you need to find out what are the in-demand jobs in the Philippines and choose a profession that needs highly specialized and experienced individuals. If you think you're yet to be considered a specialist, you can always enroll in master's degree programs online to hone your skills.
Here are some in-demand careers in the Philippines and the master's degrees you need to get them: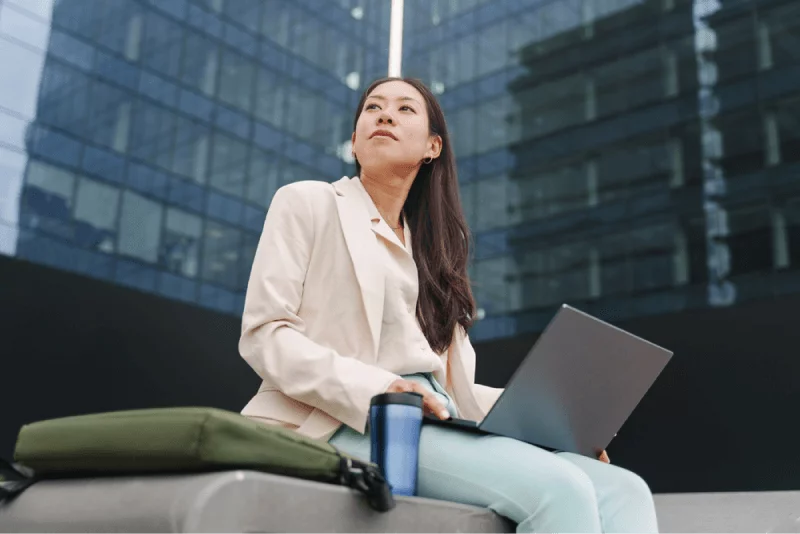 Software development is a popular and well-paying career in the information technology (IT) industry. This position mainly involves developing different kinds of applications and programs that allow new technologies to function properly.
Even if this job has existed for a while, it's still one of the in-demand careers in the Philippines. This is because the creation of new technologies doesn't stop, and it needs the help of specially trained professionals to be done properly.
To get a job as a software developer, you need an online Master's Degree in Information Technology. This program will provide you with the necessary skills to become a specialist in this field.
One of the most versatile careers that will be a high-demand job in the Philippines in 2023 is data science. This industry involves collecting, analyzing, and interpreting large amounts of data that help companies in their decision-making.
Data science is also a rapidly growing field and is expected to be one of the most sought-after careers in the near future. Since it can be applied in different areas, including machine learning, big data, and business analytics, you will also have a lot of choices when you choose this path.
If you're interested in becoming a data scientist, you should get a Master of Science in Data Science. This degree will give you the necessary skills to perform data analysis and thrive in the career you've chosen.
Nowadays, several jobs are slowly being replaced by artificial intelligence because of a lack of individuals to fill them and the growing demand for automation. This makes AI science one of the most in-demand careers in the Philippines.
AI scientists are responsible for making sure that automation technologies work and evolve properly. They have a solid understanding of computer science, programs, softwares, robotics, and machine learning, which they use in creating valuable AI programs that make life easier and more efficient for others.
Getting a job as an AI scientist requires you to have a working knowledge of mathematics and technology. You also need to acquire a Master's Degree in Artificial Intelligence before landing a career in this industry.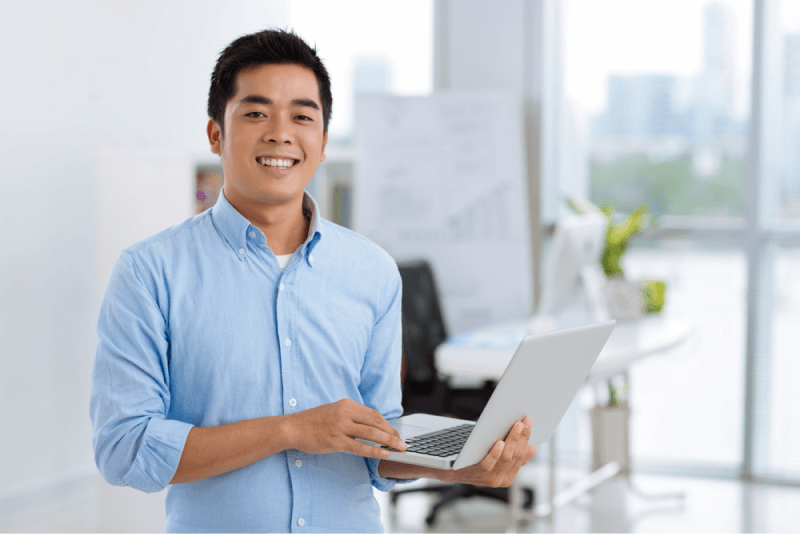 Computer science is one of the careers that are in-demand in the Philippines because of its practicality. It can be applied in different industries, such as finance, healthcare, and retail.
It's also a wide field that encompasses many technology-driven tasks. As technology advances, more and more companies will need professionals who specialize in computer science and can complete basic tasks in different areas of the field, including software development, data analysis, and application development.
To get a job as a computer scientist, you need to get a Master of Science in Computer Science degree. This program can help you learn about business information systems, mobile platforms, database development, and web enterprise technologies, which you will need to succeed in this career.
It might be hard to imagine a world without companies. Since businesses will be staying for a long time, getting a job as a business analyst is a safe bet for your career.
This career requires technical skills because it involves analyzing a business's data, identifying issues, coming up with solutions, and evaluating project implementations. You also need to have social skills in order to communicate with different departments efficiently.
If you're interested in starting a career in business analysis, you need to start by working on your technical skills. Enrolling in MBA online courses in the Philippines will help you start on the right foot and be on your way to success.
Marketing specialist is one of the high-demand jobs in the Philippines in 2023 because companies always need professionals who can help them get noticed by their target audience. Whether it involves unique promotion ideas or innovative ways of improving brand image, marketing specialists are valuable to any business.
Working as a marketing specialist might seem easy, but it requires specialized skills to succeed in this field. You need to know how to create effective marketing campaigns, write persuasive copy for ads, and understand the latest industry trends.
A Master's Degree in Marketing or a related field is required for you to land a job in this profession. You should also take online courses in digital marketing, analytics, and data science to further your skillset and increase your chances of getting hired.
Another in-demand career in the Philippines that will not be replaced with AI anytime soon is nursing. Because taking care of people is not a task that can be automated easily, nurses will continue to be in high demand for several years to come.
Working as a nurse will also provide you with flexibility because you can work in almost every healthcare facility you can think of. All you need is medical knowledge and empathy to succeed in this industry.
To provide patients with better care, you must learn about different medical theories and techniques. A bachelor's degree in nursing is needed for employment, but additional certifications and a master's degree in nursing will help you get better jobs or higher pay.
Acquire a Master's Degree and Get an In-Demand Career in the Philippines
Enroll in an Online PostGrad program to get the qualifications you need to land one of the high-demand jobs in the Philippines in 2023. With the right set of skills, you can make sure to start a career that won't be affected by the ever-changing demands of the job market.